Completion Year: 2021
Status: Built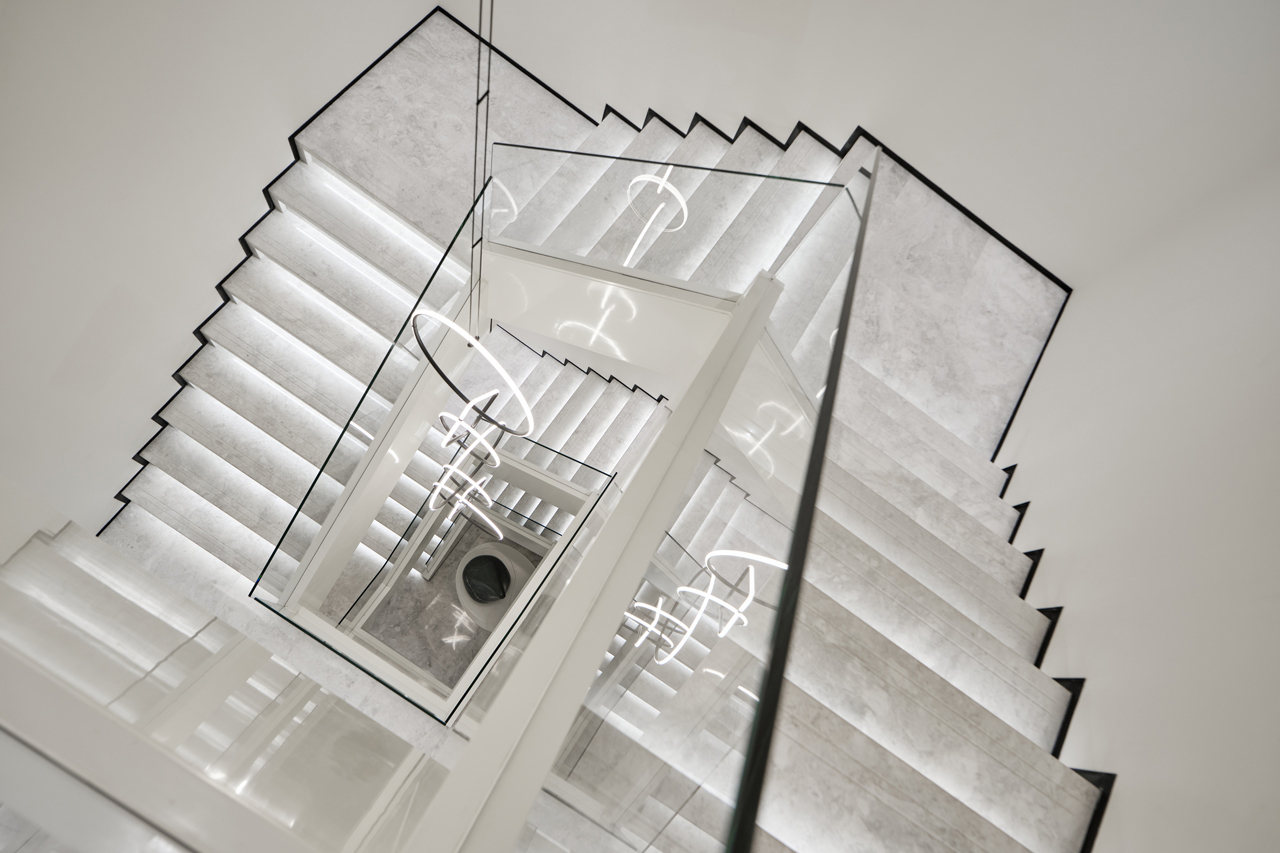 住宅做為個性化質感生活的載體

House as a carrier of the personalized lifestyle
過去,住宅常被視為是一種生活的機器,特別是20世紀以模矩化、單一機能空間區劃思路下所主導的設計發展。然而,這樣的思維已無法滿足當代生活。21世紀的今天,面對科技化、智能化的時代變革,許多新型態的使用模式應運而生:住宅設計開始追求回歸使用者需求、創造能滿足當前及未來使用者生活的空間模式,進而將「家」打造為個性化、具有多種面貌的生活載體。本案是毗鄰杭州西溪濕地的獨棟別墅,坐擁這座歷史名城的文化史蹟與自然美景。在大型企業擔任高階主管的屋主夫婦平日生活繁忙,希冀在這個快速的社會步調下能在家中放緩節奏、感受輕質慢生活,並發揚多元興趣。如何在這個大尺度住宅內廣納當代生活的必備機能,進而建構一種特有的生活模式以體現居住者的個性化質感,也成為本案的挑戰。
For a long time, the public regarded houses as living machines, especially those designed in the 20th century led by the idea of modularity and single-functional-space zoning. However, such kinds of thinking can be no longer satisfy contemporary life. In the face of smart technological developments, many new possibilities of modern living have emerged. The residential design is returning to face the users' needs, promoting solutions that can meet both current and future life and further build "home" as a personalized yet multifaceted living carrier.
The project is a single house adjacent to the Xixi Wetland Park in Hangzhou, with the cultural heritage and natural landscape of this historic city. The house owner is a young couple who work as senior executives in a large enterprise, wanted to enjoy the slow living and develop their diverse interests within the compact pace of daily life. Therefore, a proposal that integrated essential features while building a unique lifestyle that reflects the occupants' individuality in this large-scale residence had become the challenge of this project.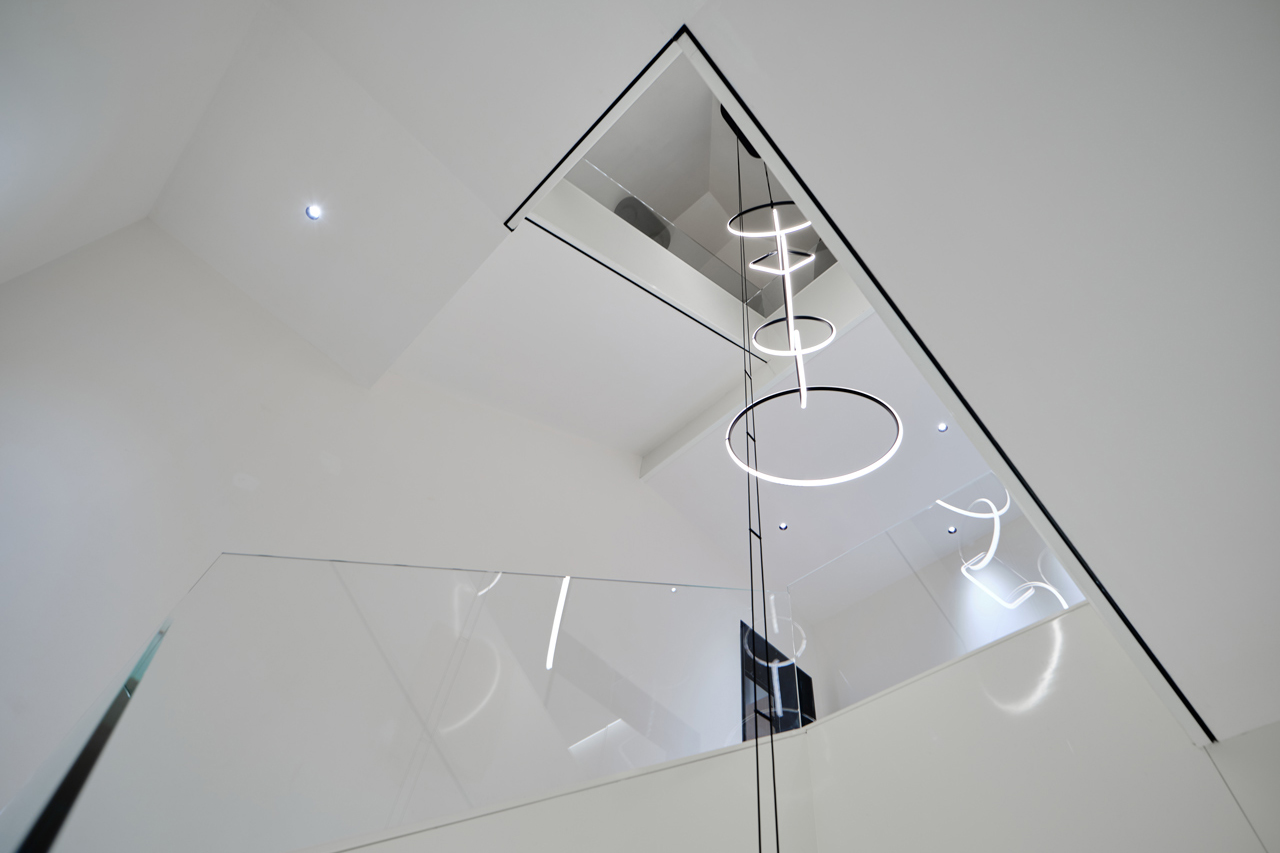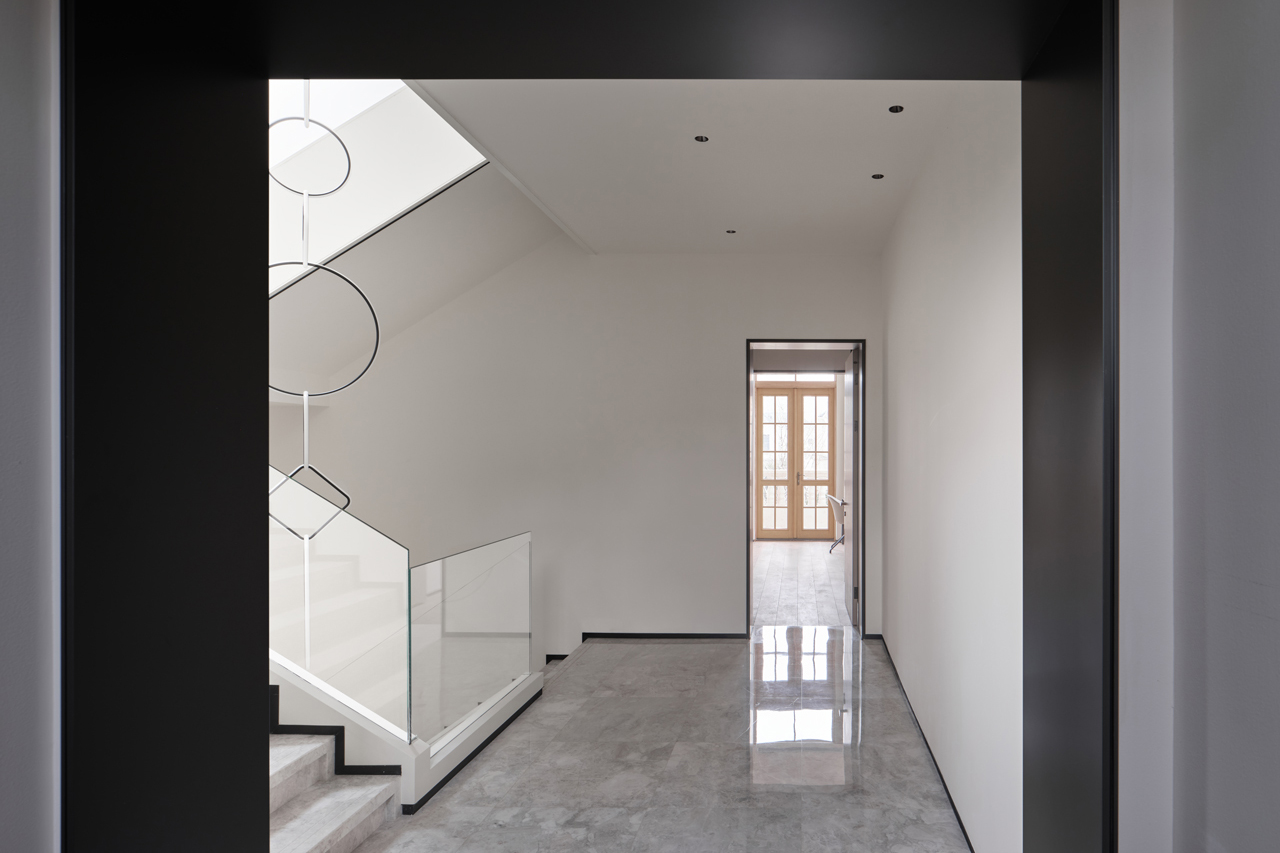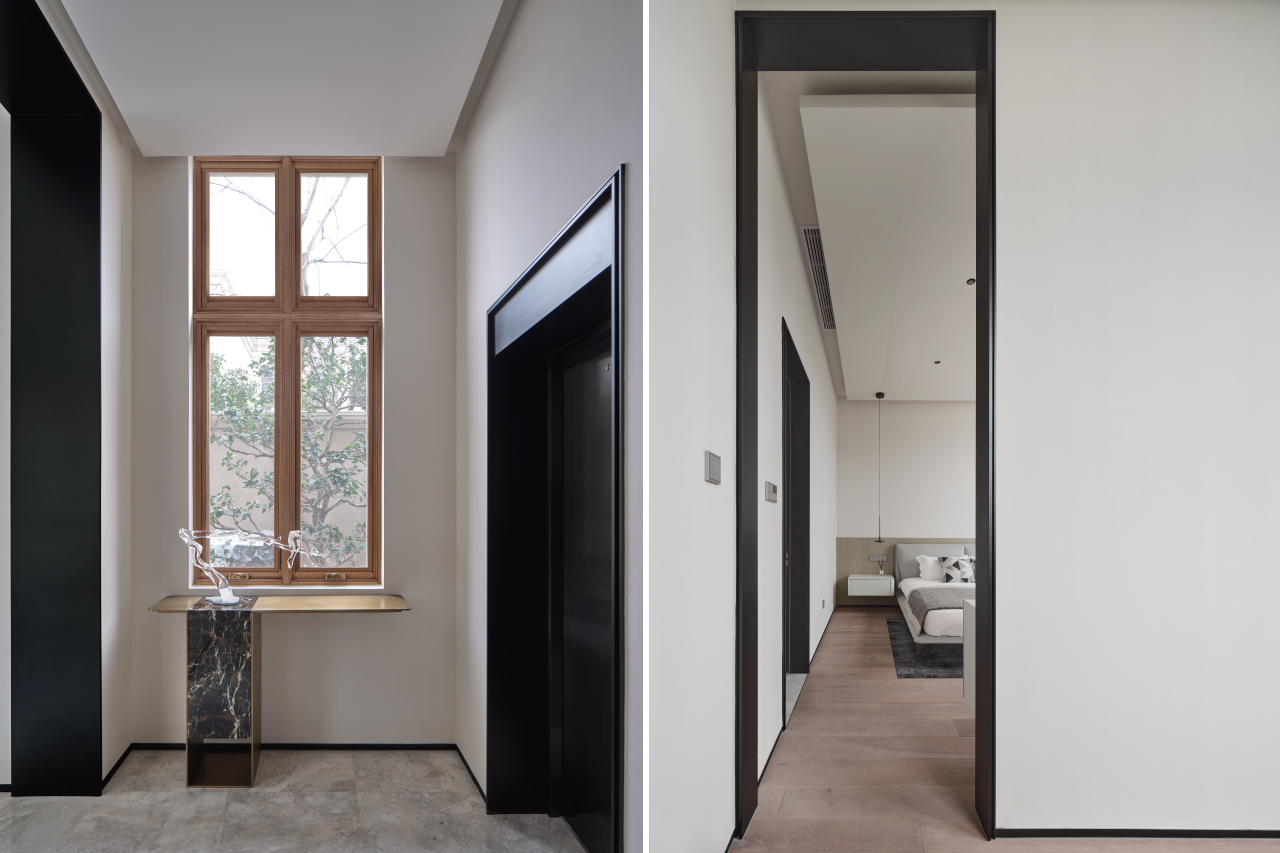 輕生活與藝術生活詮釋的空間型態

Interpreting the residence with light living and artistic living
在本案中,團隊將使用者生活習性區分為兩大系統:輕生活與藝術生活。輕生活意味著重視養生、永續的輕質生活型態,設計上以健身房與撞球間滿足運動需求、以自然庭園對應植栽與蔬食興趣、以冥想空間回應自我沈澱時刻;藝術生活則透過書房、工作坊、收藏藝廊、視聽室等藝文類型空間的設定,投射當今人們對於個人生活品味的提升與重視。藉由分析歸納輕生活與藝術生活兩大類生活系統,設計師將後次元時代的生活方式具體落地,並與居住空間完美契合,呈現出精緻並兼具個人獨特性的生活場域。
In this project, the design team divided house-owners' lifestyles into two major types: light living and artistic living. Light living means a relatively low-burden lifestyle that emphasizes health and sustainability. In terms of interior design, spaces of the gym and billiard room were installed to satisfy the need for exercise. A natural garden set to responding the interests of planting and vegetarian diet and the meditation space was for having moments of self-refinement. On the other hand, artistic living equipped spaces with functionalities of study, workshop, gallery, and audiovisual entertaining, reflecting the enhancement and emphasis of personal taste nowadays. By analyzing and summarizing the two ways of living, the team had perfectly put the post-dimensions-era lifestyle into practice and corresponded it with the living space, presenting an exquisite yet unique residence.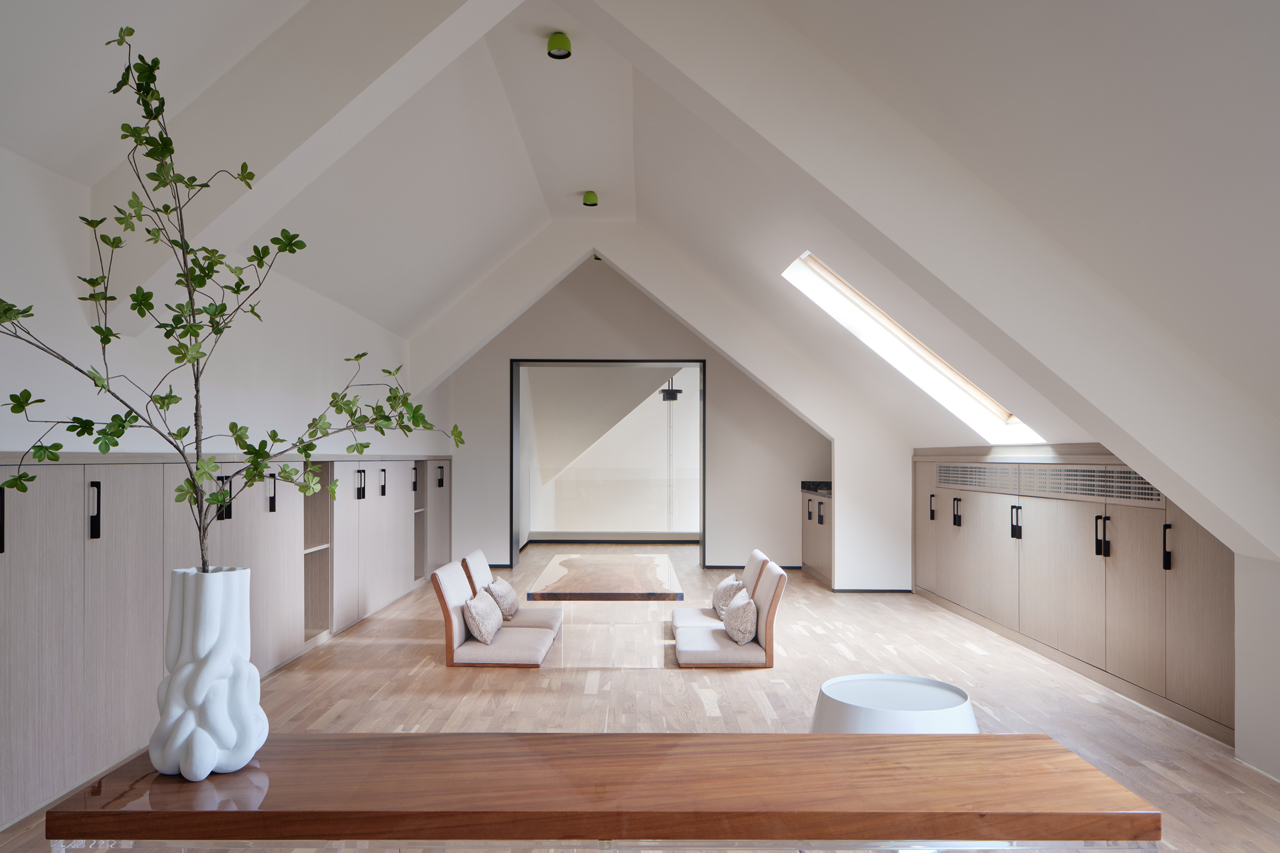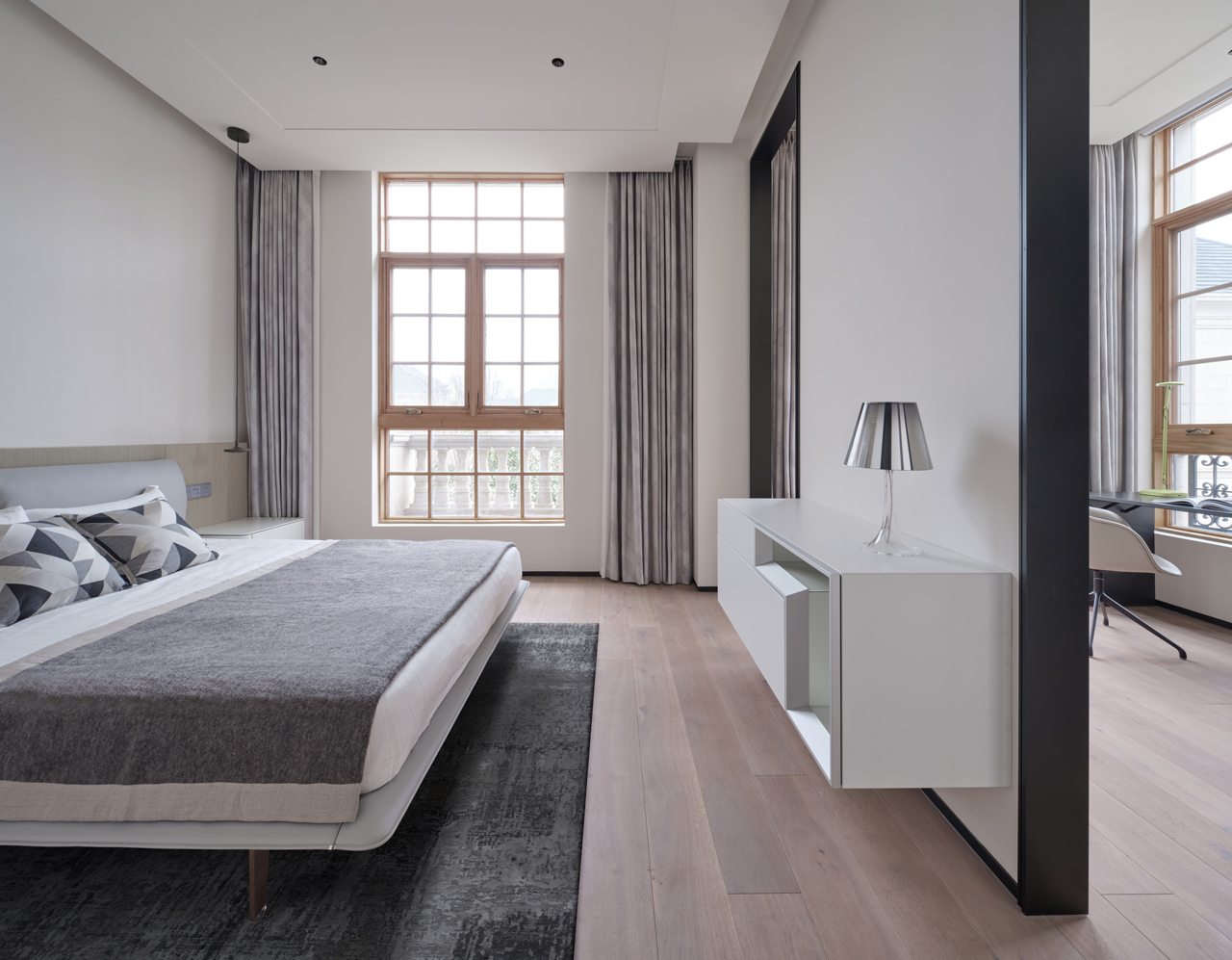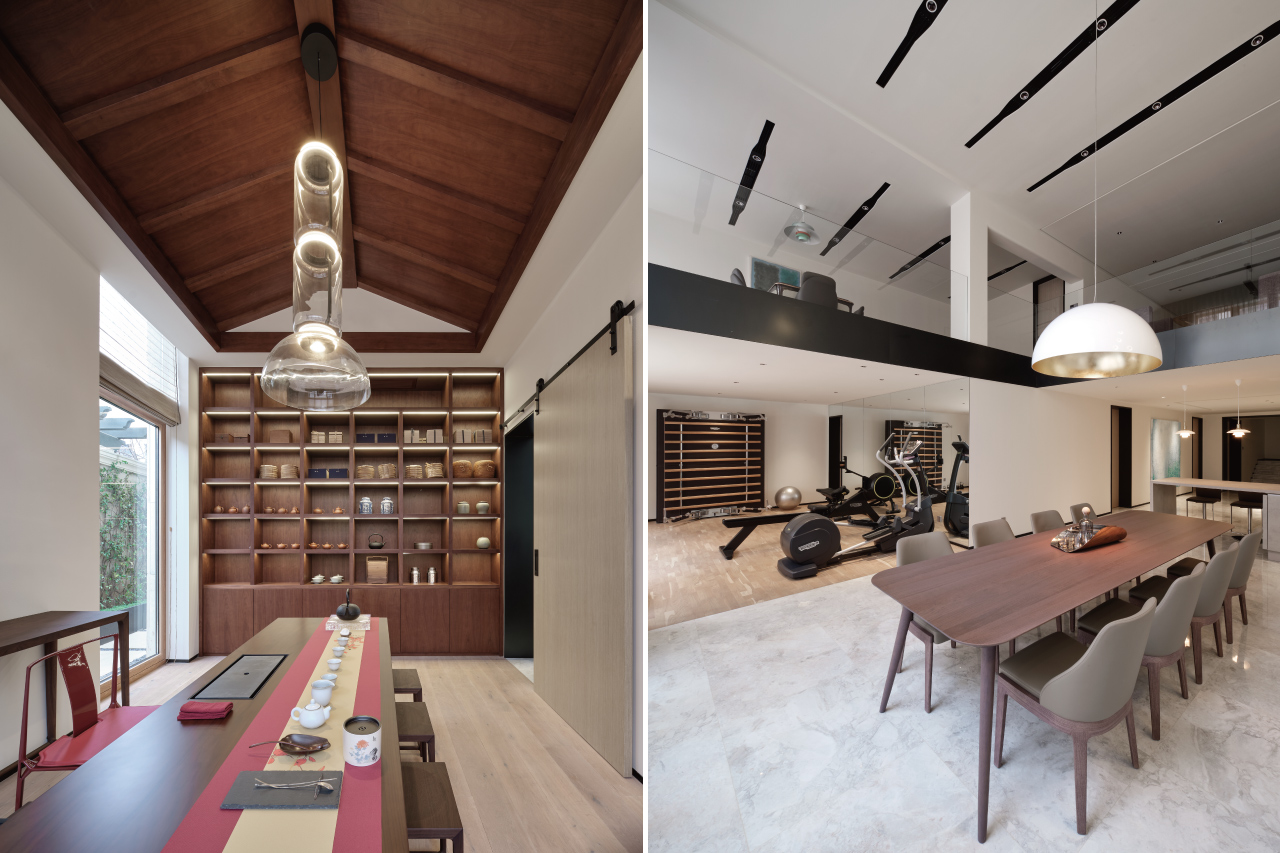 開放平面中豐富化的理想生活日常

Enriching the ideal daily life with an open floor plan
偌大的住宅室內採取開放平面的思維設計,自一樓的客廳、餐廳與廚房,至二樓的臥房、書房、更衣間與過道藝廊等空間,都是以可彈性開闔的模式連綴。平日闔起時是一個個獨立、私密的機能空間,開啟時又可連成一氣,形成大型開放場域。這個三加一的空間概念將原先隸屬不同空間機能屬性的區域串聯成具有故事性、交流性的生活界域,打破過往封閉且沉悶的居家空間體驗。在簡潔明快的空間氣韻中,透過開放平面的設計,為日常創造豐富而多樣化的可能,進而形塑理想的生活型態。
Since an open floor plan was implemented in this spacious interior space, the living, dining room, and kitchen on the first floor, bedrooms, study room, walk-in closet, and the second floor's corridor could all be flexibly connected. While the partitions are closed, rooms become independent and private, but they can be linked together to form a large open space when opened. Such retractable concept breaks the traditional housing experience enclosed and boring, enabling the spaces with different functionalities integrated into storytelling and communicative residence. This interior design brings rich and diverse possibilities to daily life in a simple and clear environment, thus defining an ideal lifestyle.