台南,一對年輕夫妻的住宅,人生第一間自己可以擁有的「家」,以最簡單樸實的基調添加一抹生活情趣的浪漫語彙,來回應新婚業主對於甜美家庭的渴望與期待。空間物件是觸發生活事件的重要開關,我們置入幾個重要的空間物件,並配置空間的核心位置,如BAR台、沙發組、餐桌、床,藉此使其成為生活的核心場域。我們將沙發視為生活中一個重要的「空間物件」,將四人座的大沙發視為一整體,同時配上幾個活動茶几與造型座椅,試圖在一組序列中置入二個獨立小區的可能,來回應業主的非線性使用需求。
This is the home of a newly married couple. The design is simple and pristine with a romantic tint dedicated to their new life and to satisfy their expectation of building a sweet family together.
Space objects are the switch to life events, we inserted several critical space objects to indicate the core of the living area such as a bar, sofa set, dining table, and the bed. Conceiving the decor to suit the owner's lifestyle. We see the sofa as a significant space object, the four seated sofa is seen as one entity. In addition, the movable coffee tables and designers' chairs intend to segregate the entity into two individual segments to accommodate the owner's non-linear habitudes.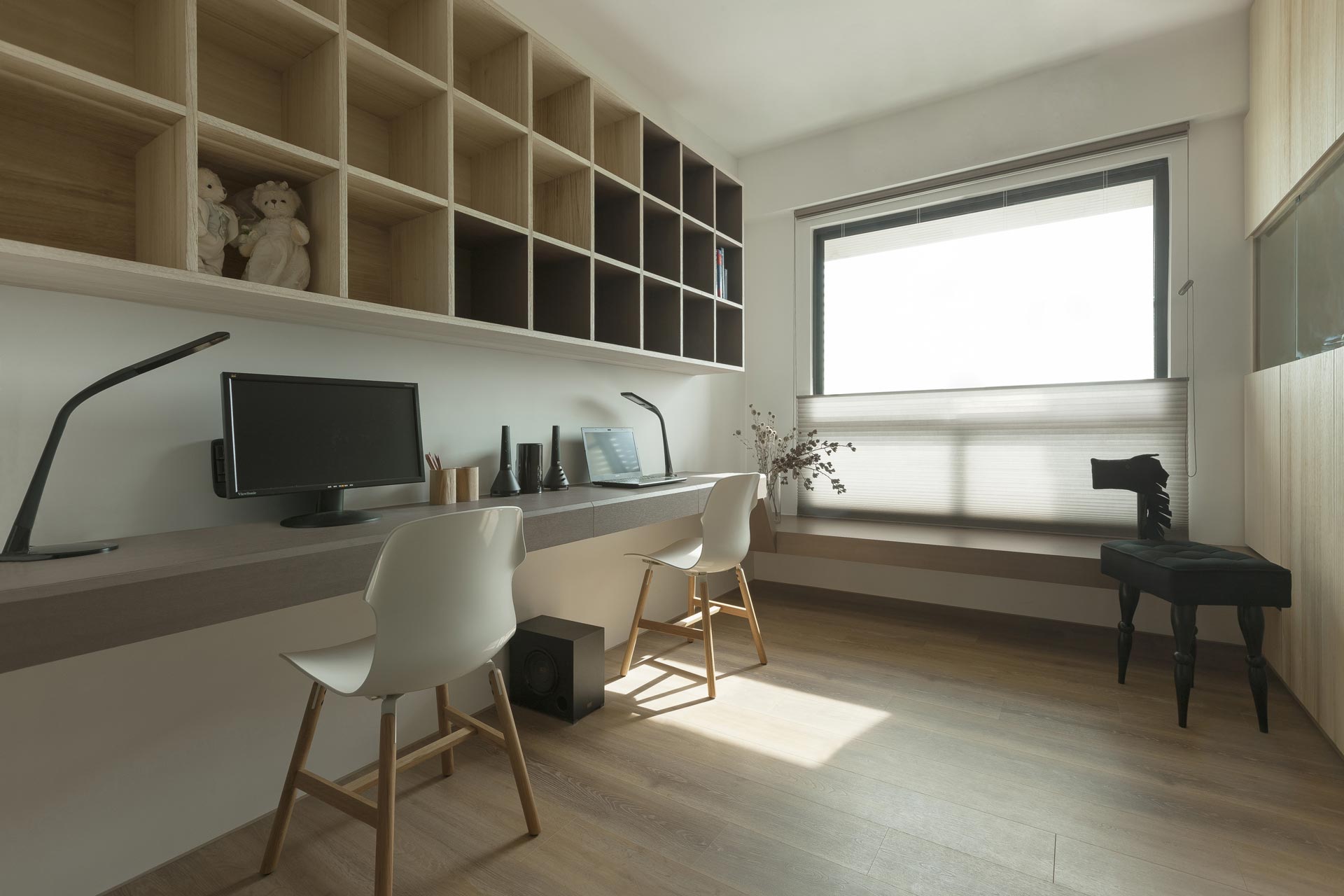 我們將餐桌視為生活中一個重要的「空間物件」來滿足業主多面向的需求,附有伸降電視的訂製木作餐桌,配合單椅和長凳的組合,讓餐桌不僅是吃飯的場所,亦可是成為生活起居、聊天話家常的重要生活場域。
我們將床視為生活中一個重要的「空間物件」,有效界定了後方的更衣空間,同時也將記事板、收納和展示的機能化整為零,將其整合為一,成為另一個重要的生活場域。
We see the dining table as a significant space object to perform the owner's needs. The wooden table is furnished with rise-fall television, and the hand-made table could become different set with single chair and bench. Offering a place where everyone can feel everyday living comfortable and familial.
We see the bed as a significant space object which perfectly defines the changing room at the back, at the same time combines the memo board, storage and display functions into one, making another important living area.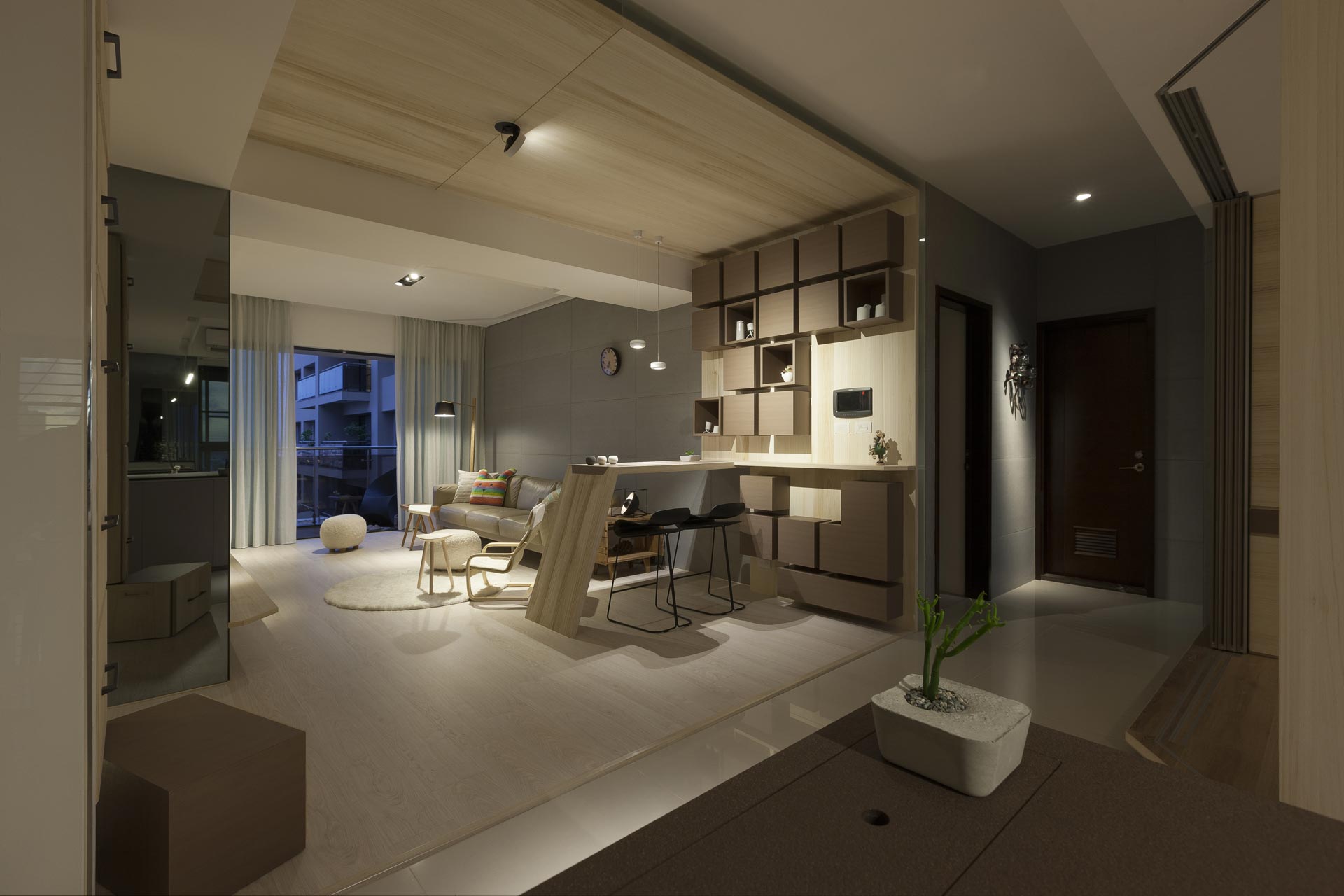 材料上大量運用溫潤的木料,以最簡單樸實的語彙與流動的思維勾勒空間格局,創造一個輕鬆、自在、舒適且令人沉澱穩定的氛圍成為設計的首要任務。
Further enhancing the pristine atmosphere are the majority wood materials. The attempt is to create an atmosphere that is a relaxing, comfortable and steady constant.