Completion Year: -
Status: Under Constructon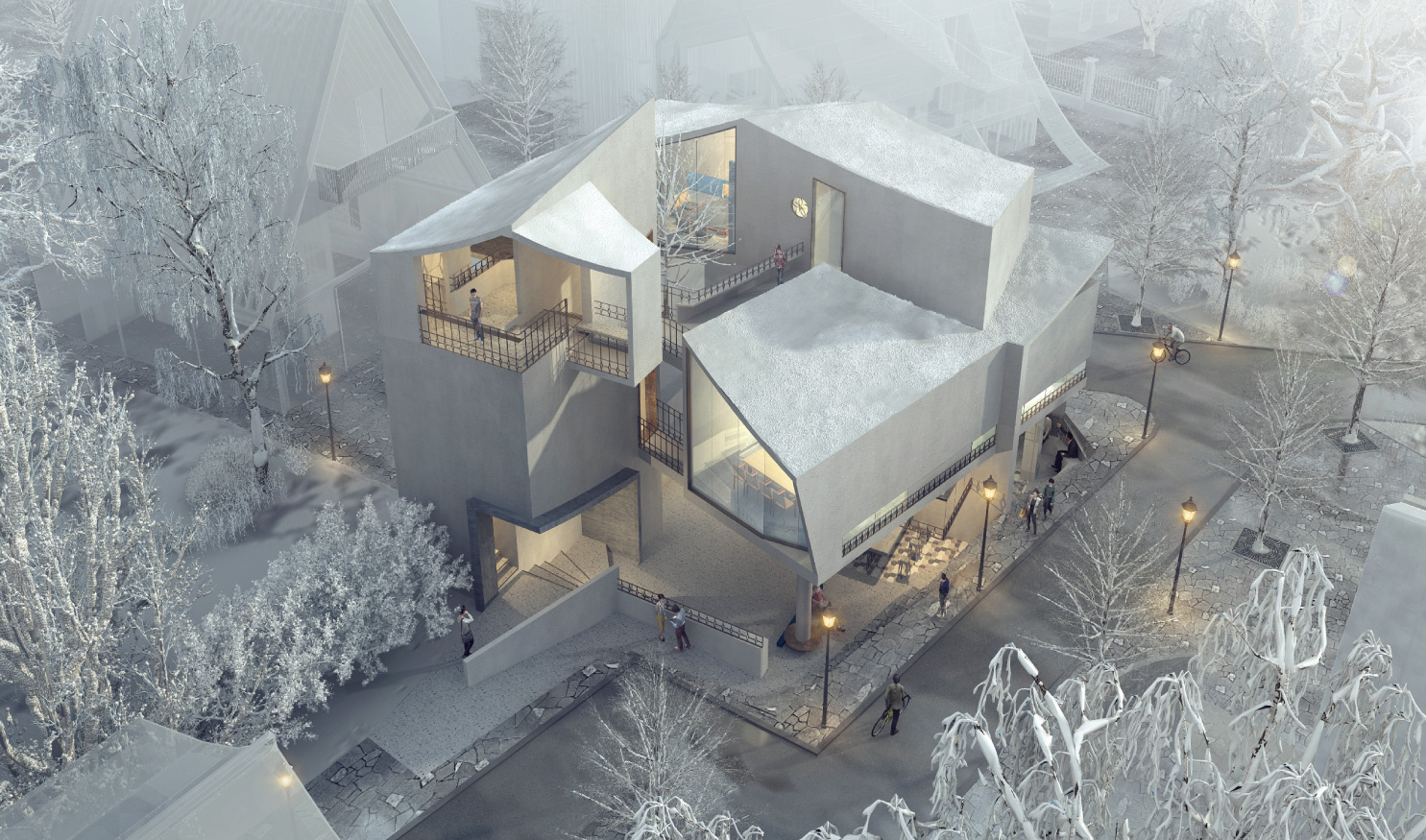 茗香韶華是由竹工凡木團隊所設計的,位於海寧的茶館建築,整體的壹層空間全部打開,讓茶館詩意的空間氛圍交織、相融,與文青歲月的對話就此展開。從不同角度觀望茶室,三個主要量體似乎獨立卻又互相交錯、穿插,如同發生在故居中剪不斷理還亂的愛情故事。
Designed by CHU-Studio, Prime of Tea is a teahouse located in Haining, China. The penetrating design of the ground floor enhances the sense of poetic, and further creating communications with time. Appreciate the building from different views, the three main building volumes seem to be all independent while maintaining the association with each, perfectly responding to those romantic pasts in this place.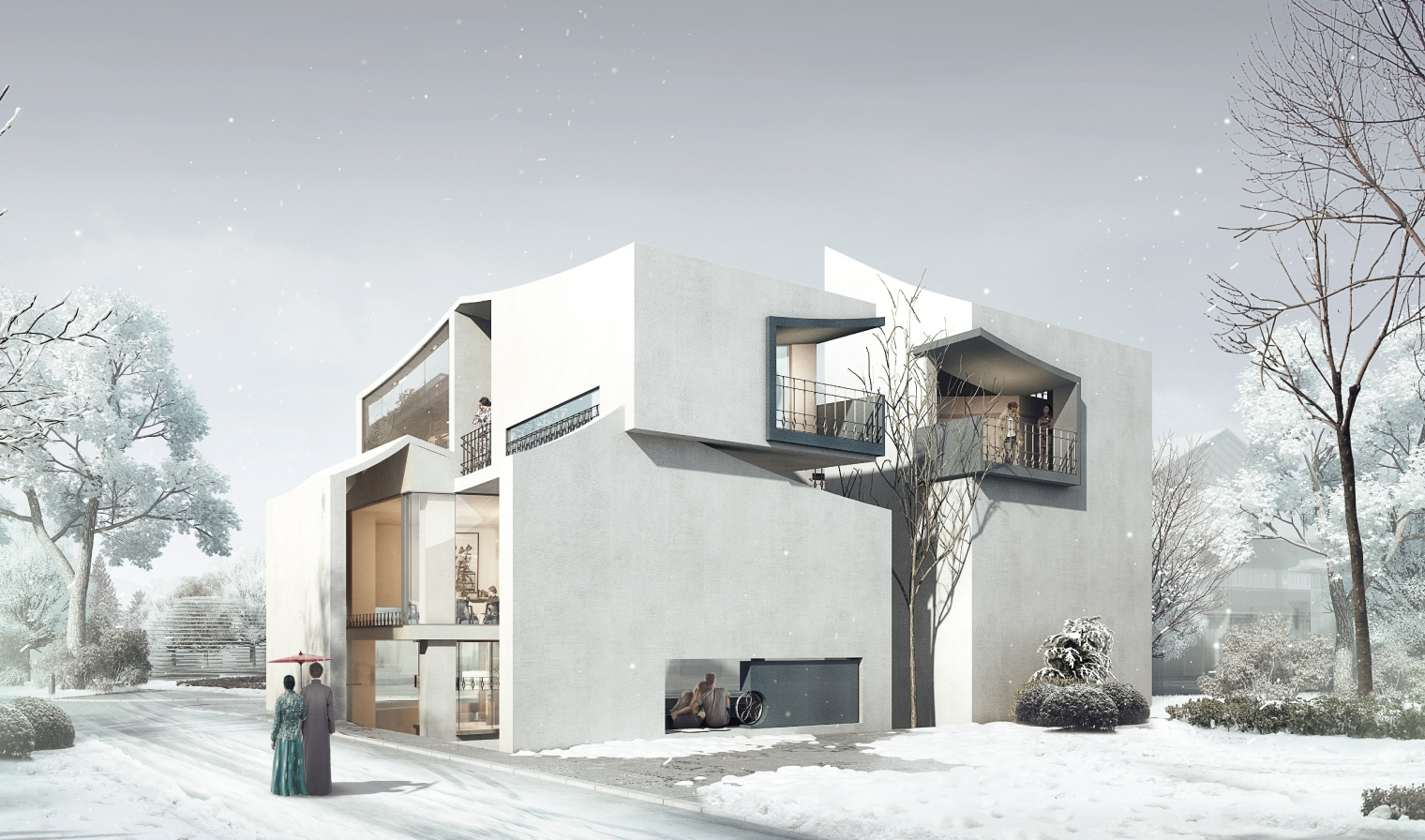 因應基地的窄小破碎與不規則,將第壹層空間全部打開,前後兩個大斜坡入口以地景手法介入,在合緩、閒適的氛圍中,不知不覺遊逛至淺下挖的中庭,模糊基地邊界與建築物的關系。五間代表不同時間的茶室對內、對外,分別朝不同方向取景,每個陽臺巧妙的角度安排,使人駐足觀望不同趣味的風景。二樓的半戶外空間,有如戲臺般的設計,仿彿陸小曼最鐘愛的戲曲再次粉墨登場,喫茶聽戲,如癡如醉沈浸其中。
Overviewing the place, the wide-opened ground floor and landscape-like ramps built at both sides were solutions to adapt the narrow and irregular building lot. It blurred the boundary of the field and the building itself, also, allowed visitors to stroll all the way to the courtyard which slightly beneath ground level. Within the building, five rooms are respectively facing the inside and outside with various directions, symbolizing five specific moments. Each of their balconies had designed with detailed considerations, endowing the unique yet delightful scenery. Go up to the second floor, the semi-outdoor space set like a theater stage, creating the atmosphere of Chinese traditional drama that is loved by generations.