Completion Year: 2013
Status: Built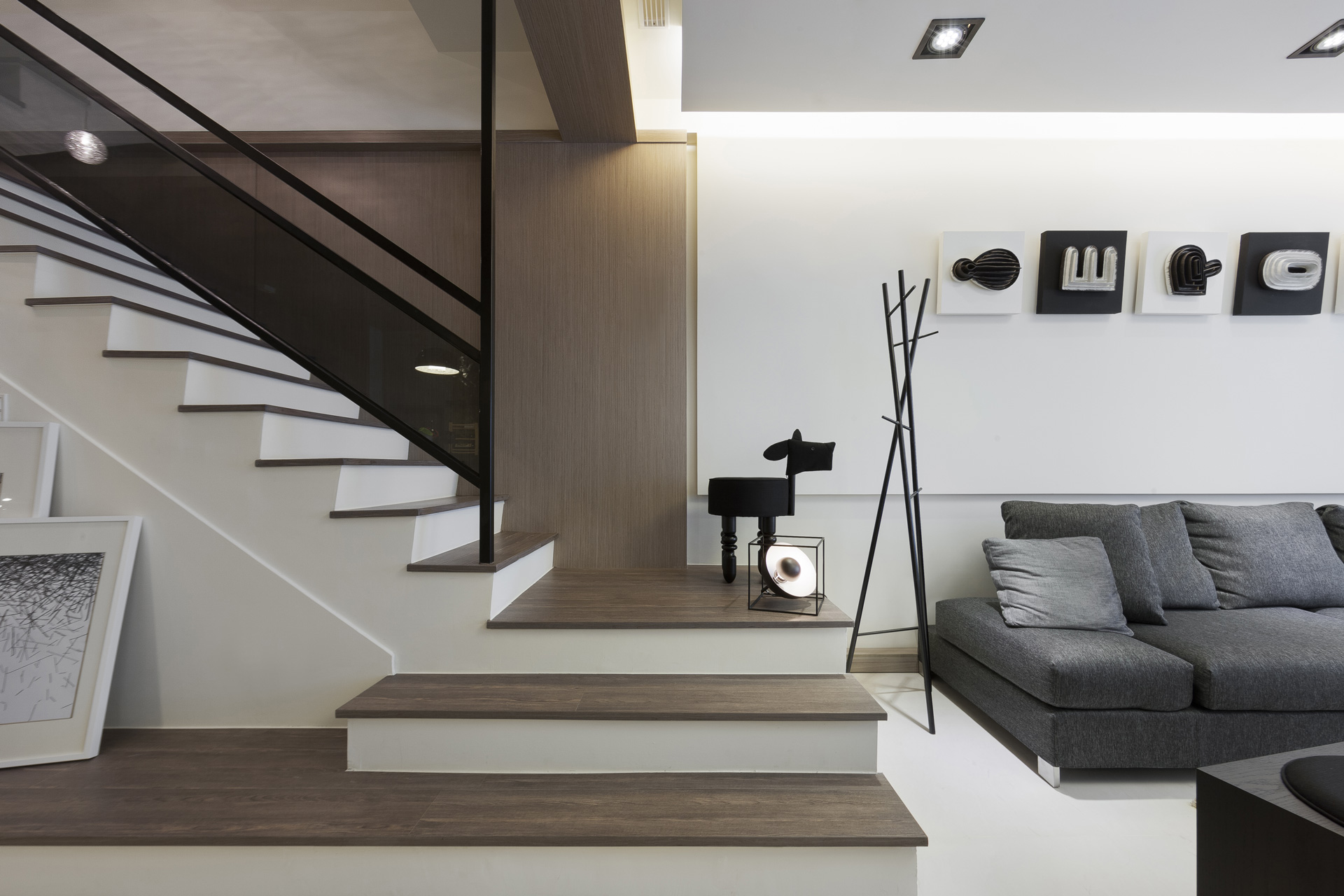 我們創造的簡單卻大氣的空間配置及格局,提供許多的「白」來滿足喜愛收藏藝術品的業主,讓生活的場域增添幾許藝術的氣息,同時因為樓地板面積大,設計上企圖創造許多「空間逗點」來讓空間喘息並連結而流動。模糊空間的界線,期望串連四個樓層並打破「間」的格局,比如將將一樓階梯視為「地景」的元素延伸融入客餐廳。
We intended to create a simple but expansive space to satisfy the dominant theme of this home art and living. We were leaving "white spaces" to display our client's art collections which amplified the artistic atmosphere. Several "space commas" is dedicated to the interconnection and flow of the spacious floor areas. In this design, we break the framework of each space, treating the four levels as one whole space. The stairs are designed as an indoor "landscape" element blending into the living room on the ground floor.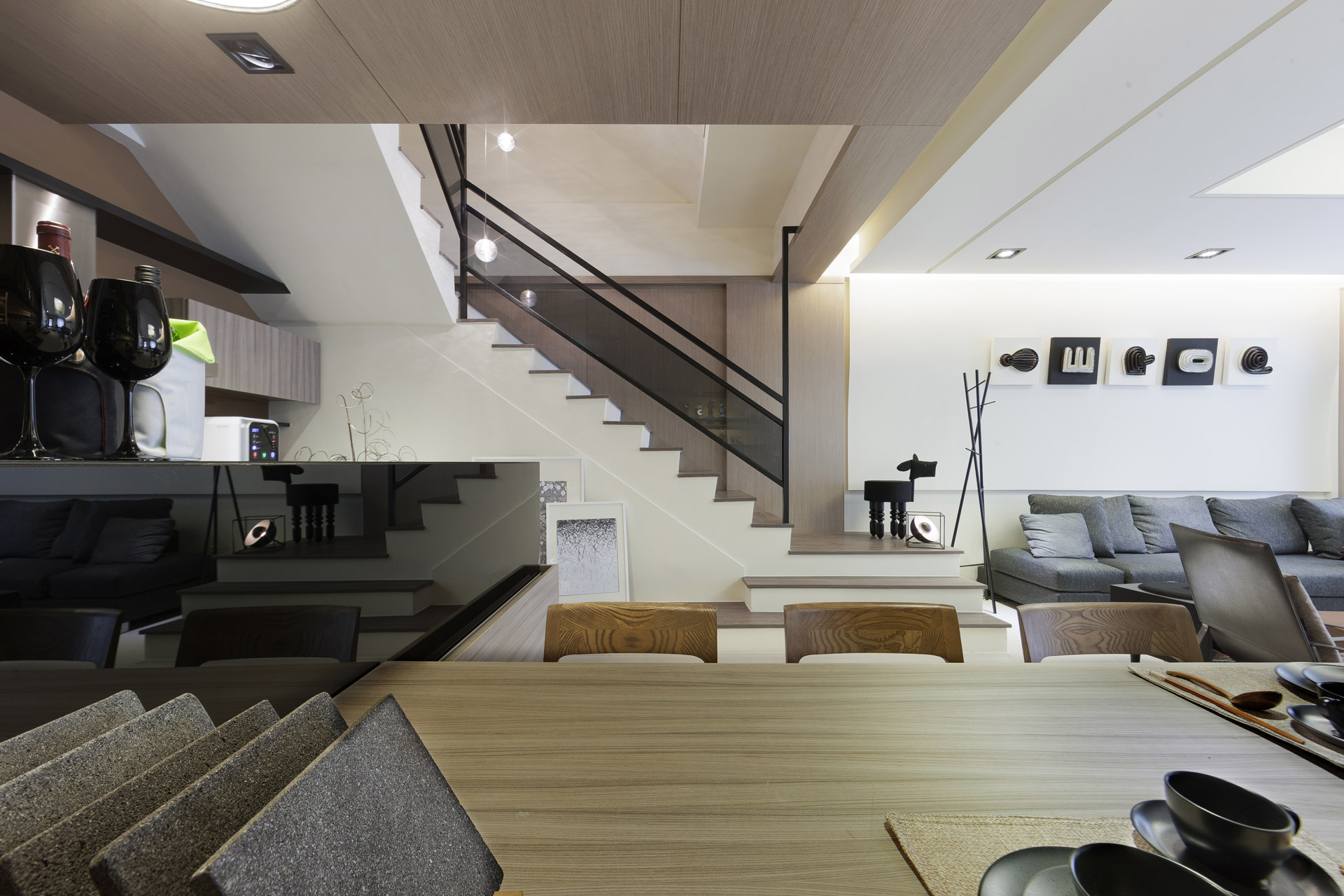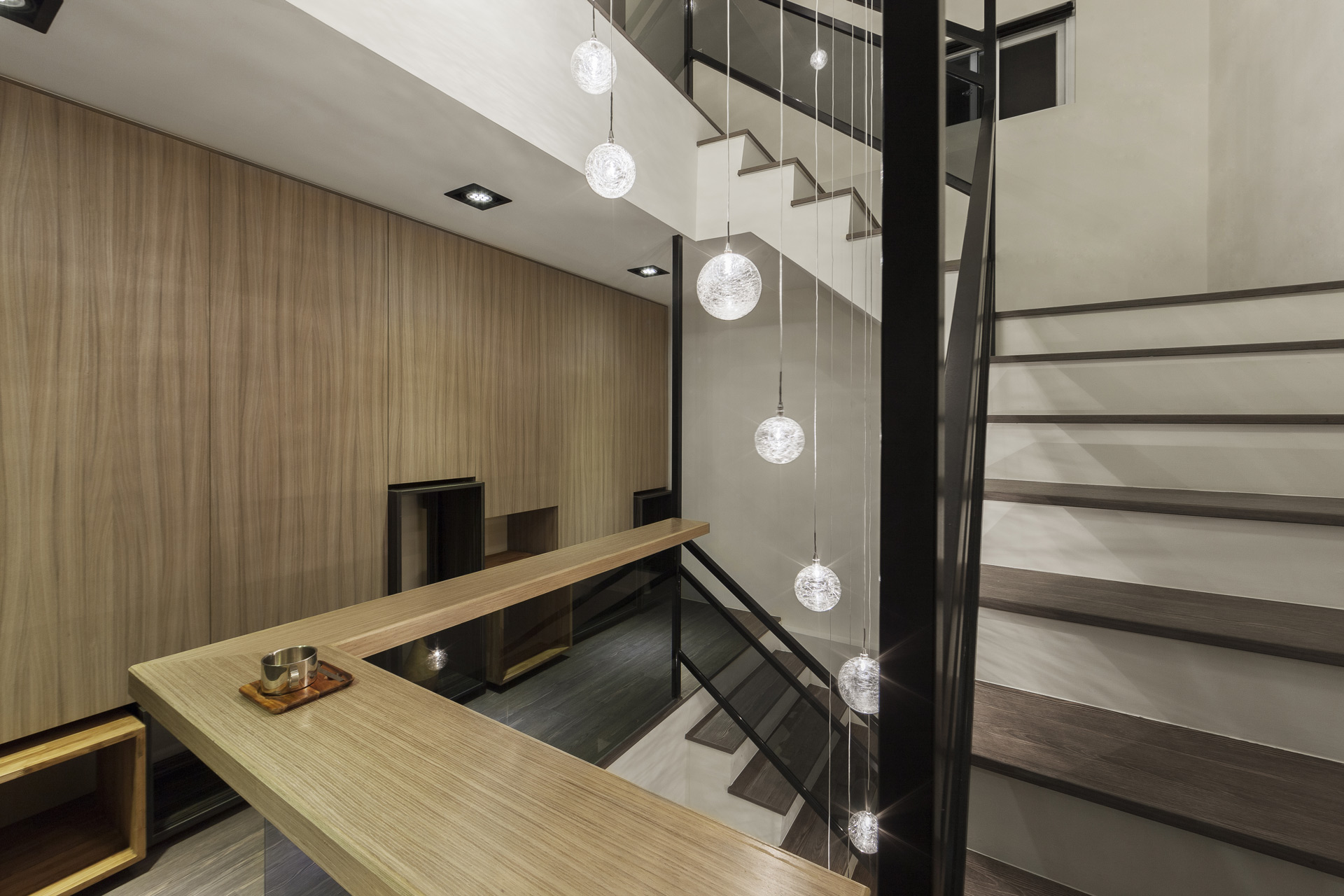 貫穿四個樓層的梯間成為使用率最頻繁與視覺最匯集的公共空間,因而置入許多的「空間逗點」(space comma)來創造許多生活事件的可能,豐富及聯結家人的互動的機會。
The stair that penetrates through the four floors is the most frequently used public space that converges our eyesight. Therefore we inserted a few "space commas" to provoke possibilities happening at these places and to interconnect family members' interaction incidences.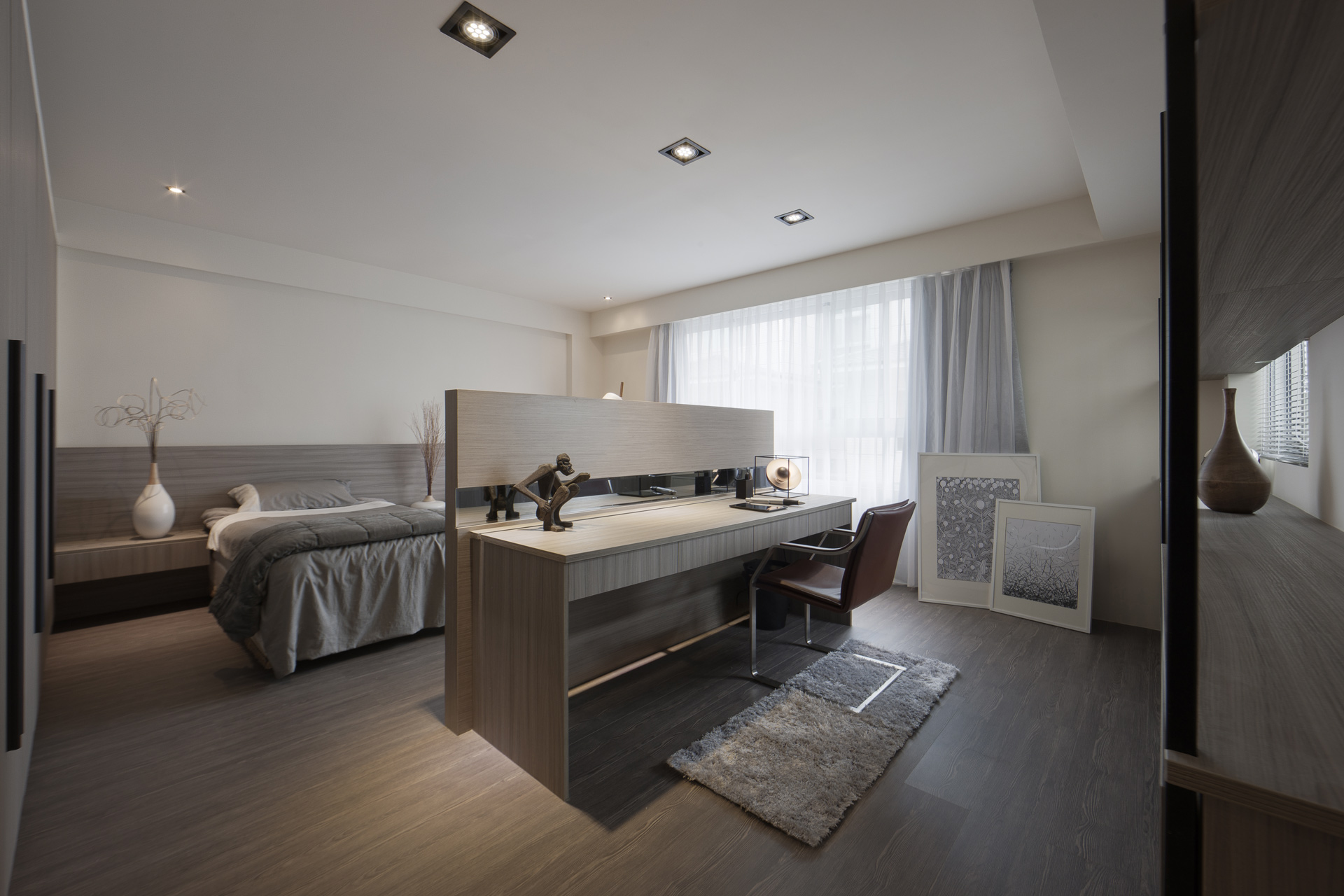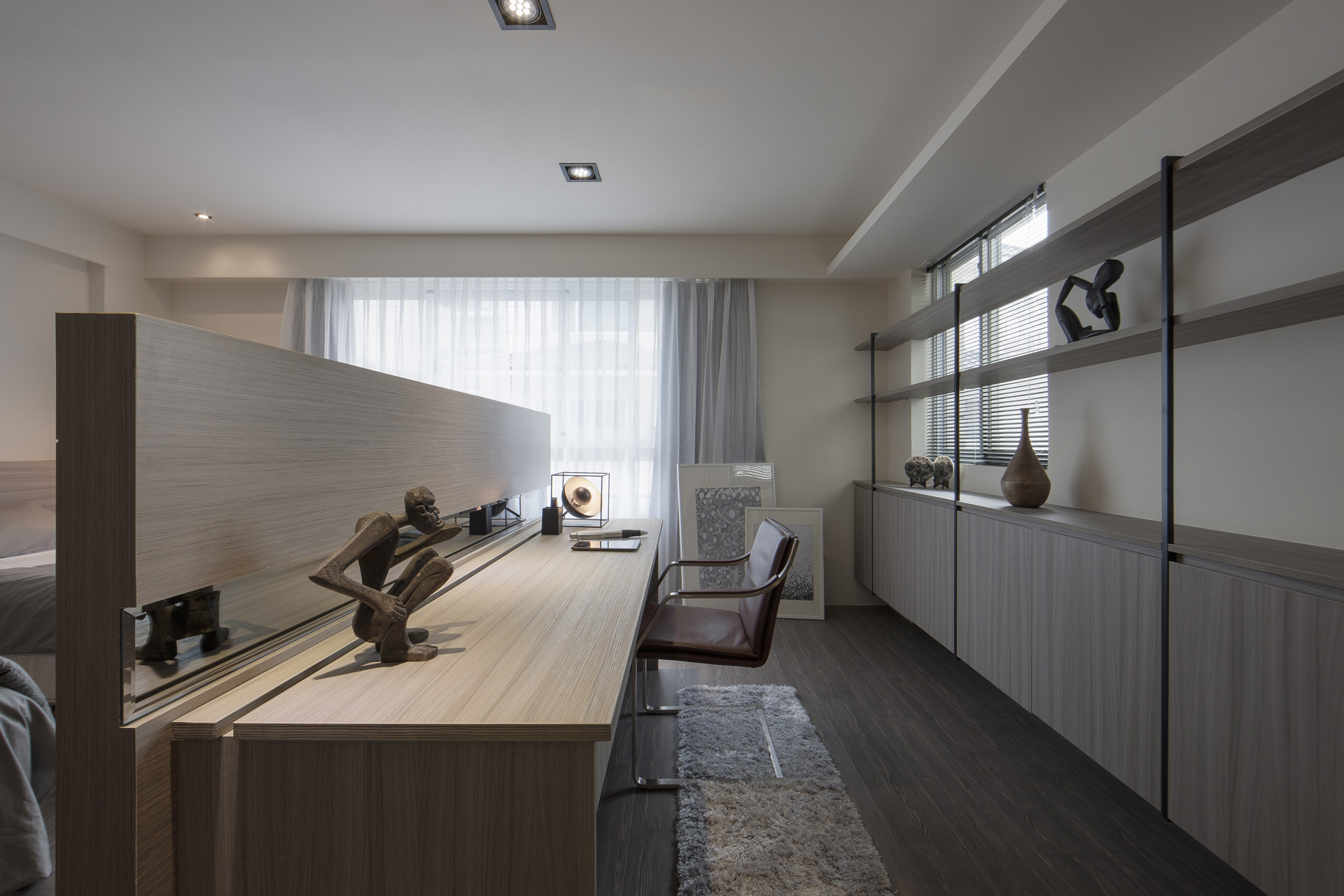 男孩的閣樓房間,透過黑白灰的色彩對比及黑鐵與玻璃的鋼性搭配,藉此來回應及滿足男孩對於製造的興趣和喜愛。
簡單不加贅飾的設計語彙,讓主臥房的空間低調卻極富溫馨感受,大書桌的設定消除了隔間牆所造成的壓迫感並有效介定臥房與書房,讓空間寬闊而流暢。
The penthouse is the boy's room. The contrast colors black, white, and gray and the arrangement of glass and steel material are used to elaborate on the boy's interest in making. With the plain and unembellished design, the master bedroom is perceived as an understated comfort space. The grand desk demolishes the oppressed feel of the division walls and perfectly defines the bedroom and the study room area, expanding the room and flow.