Completion Year: 2020
Location: Guangzhou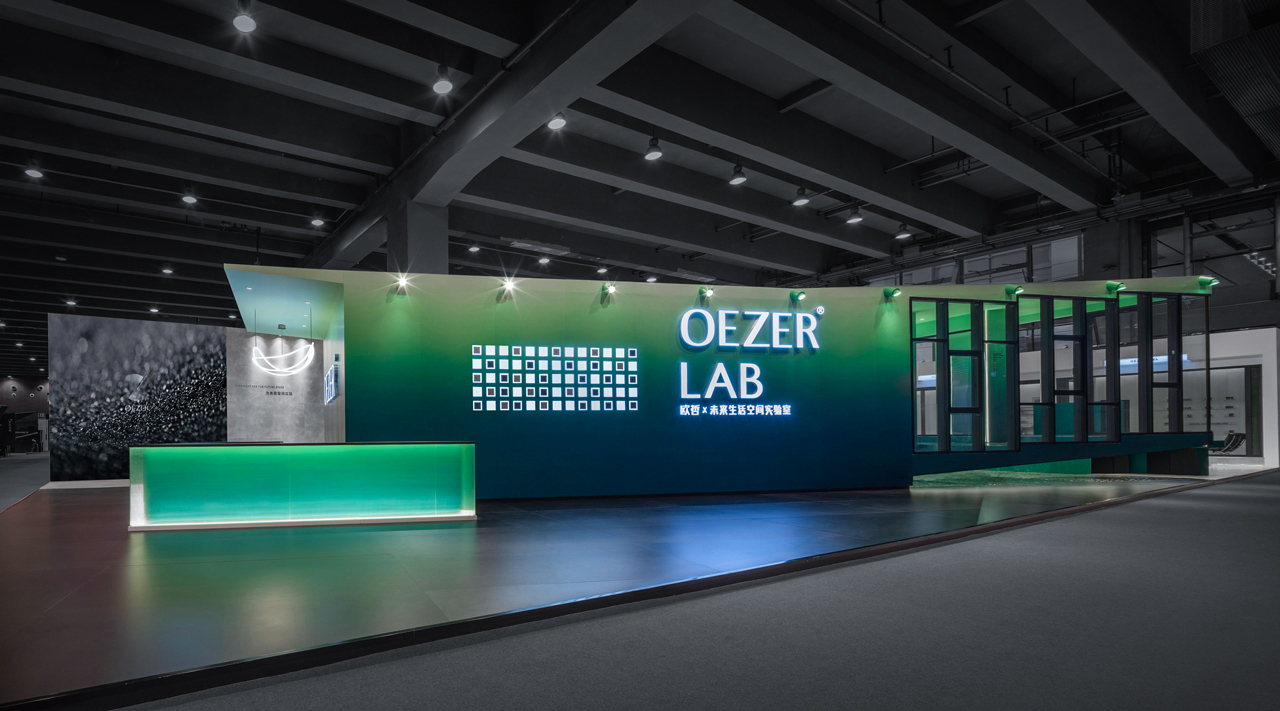 歐哲維新-疫情下的全球思維鏈結

OEZERlution: A Globe-Wide Mindset during the Pandemic
長期致力於門窗領域的歐哲,近來在強調安全的基礎上持續提升企業高度,並優化產品內涵。無獨有偶地,僅訂於2020年底舉辦的迪拜世界博覽會,設定以機會(Opportunity)、行動力(Mobility)、永續性(Sustainability)三個關鍵字為主題,以回應在全球化時代架構下的世界發展趨勢,這恰好與歐哲門窗的未來方向殊途同歸。2020年,世界面臨新冠肺炎的肆虐,疫情大幅度地改變慣常的交流模式,防疫期間歐哲也趁此機會放緩腳步,精進自我,戮力追求品牌內在的深度與廣度,並接軌國際思維,以相同的價值建構更具前瞻性的策略,並透過本屆廣州建博會的展場規劃設計具體呼應。
OEZER, the brand dedicated to the window & door manufacturing industry, has continuously enhanced the brand image and product connotation on the basis of emphasizing safety in recent years. During the Expo 2020 Dubai, Opportunity, Mobility, and Sustainability were set as keywords of the exhibition theme in response to the world development trend under the globalization framework, which perfectly matched the OEZER's prospect. While COVID-19 strikes us with ferocity, OEZER takes this opportunity slowing down its pace. By constructing a more forward-looking strategy, OEZER team strengthen the depth and breadth of the brand, link up with the world, and interpret it through the exhibition design of the CBD Fair.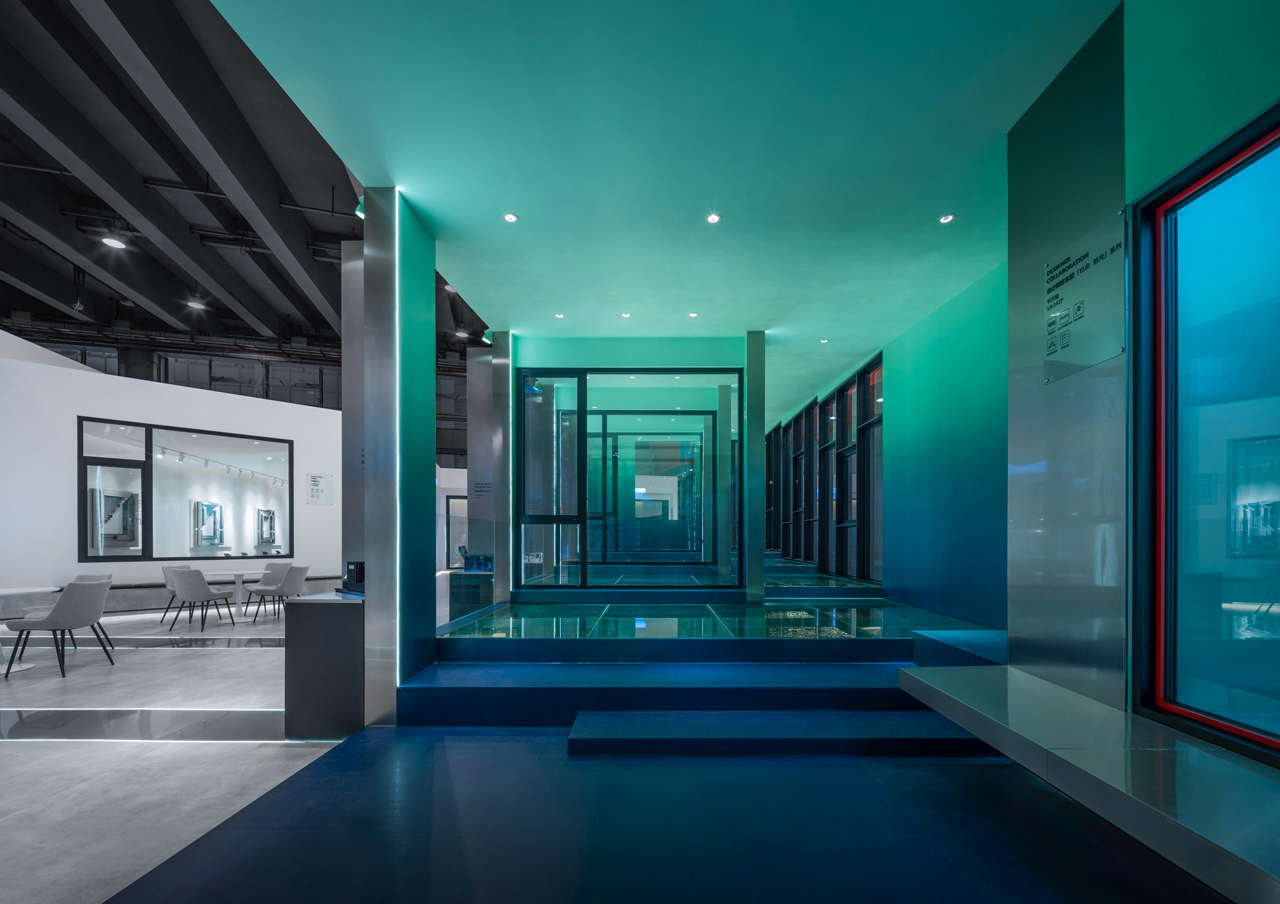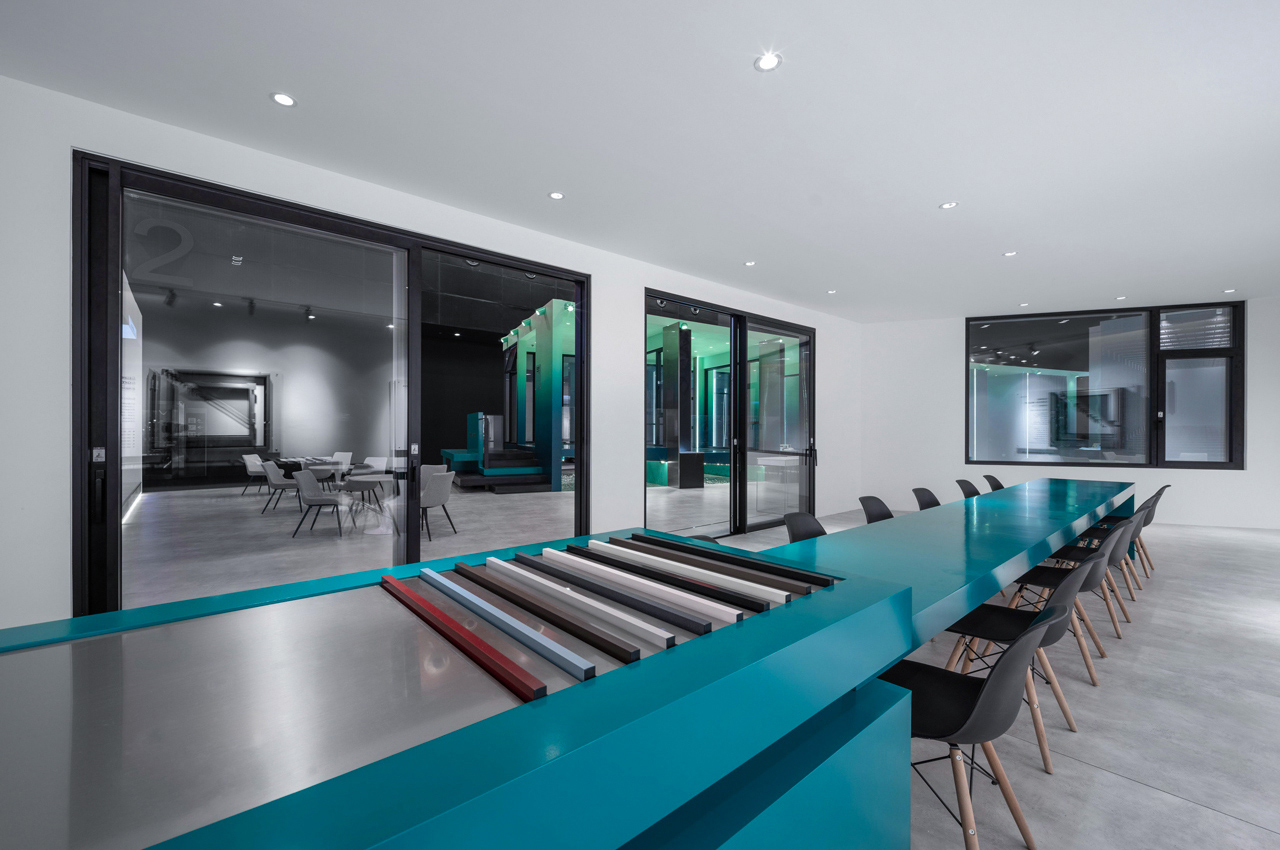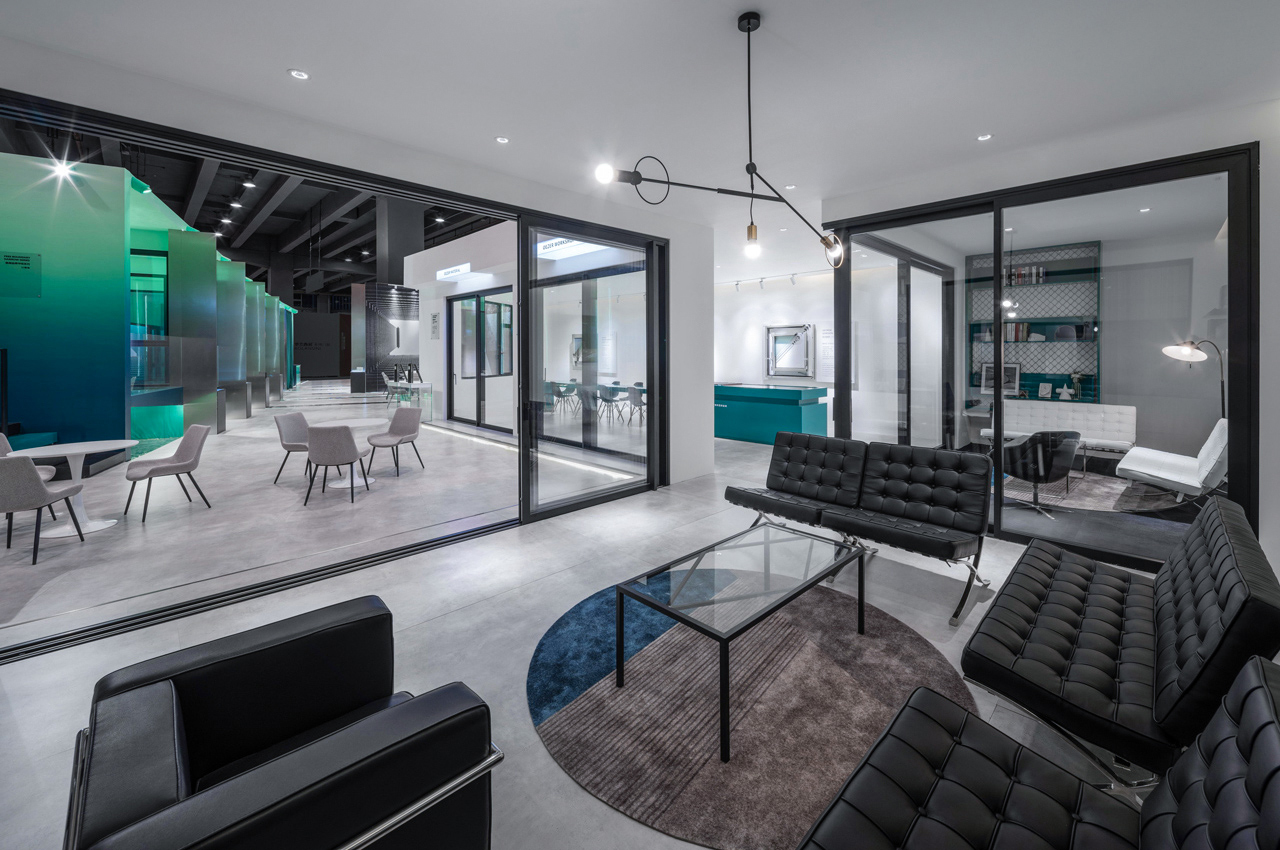 太空飛行-為了未來生活空間實驗

Outer Space Flying: An Experiment for Future Living Space
展會空間採取長方形平面布局,以從天而降的太空船為概念,飛行載體自浩瀚無垠的宇宙中,將新知識、新技術、新思維帶入地球,讓人類看見全新的視野。橫亙展場正中央的綠色長形空間即由飛船轉譯而來,色調上結合歐哲企業色與太空迷幻精神,並賦予實驗室(LAB)機能以強化未來、技術、創新、前端的象徵性連結。在實驗室空間的後方與右側,藉由環繞的白色小屋,形構猶如市集般的群聚場域,內部分別以理念(idea)、材料(material)、生活風格(lifestyle)、工作坊(workshop)為主題,規劃進行不同的展示與活動,綠與白之間的中介區域則做為討論與休憩空間之用。這種配置設計同時也隱喻世博會最初成形的開端,即是以一個個獨立的群聚展覽、演示,形塑類市集概念的場域,並轉而以國家為單位擴大其展示內容。
Inspired by spaceships descend from the sky, a rectangle layout was implemented in the exhibition space—LAB, symbolized bringing all the advanced knowledge, technology, and cogitation from the universe to human kinds, enabling us a brand new vision. The rectangular showroom stood in the center of the exhibition hall, combined the OEZER's identity colors and the sense psychedelic of the space, gave the LAB with symbolic connections of Future, Technology, Innovation, and Front-End. At the rare and right side of the LAB, white huts clustered a bazaar-like space, it was divided into themes of Idea, Material, Lifestyle, and Workshop for holding various events. The intermediary area between green and white is used as a space for discussion and rest. The setup concept is a metaphor for the Expo's initial formation, which is, the bazaar-like spatial constructed from those individual and small-scale to the nation-scale units.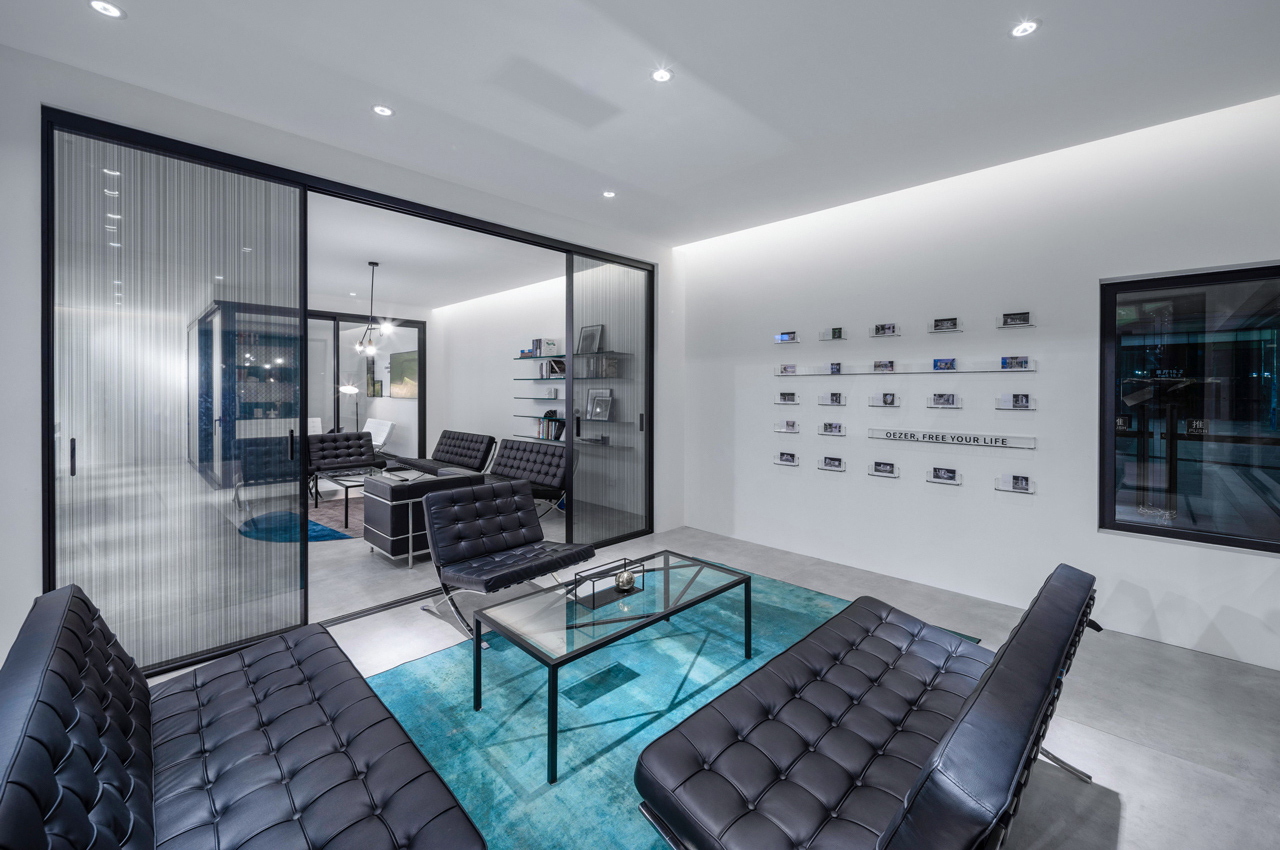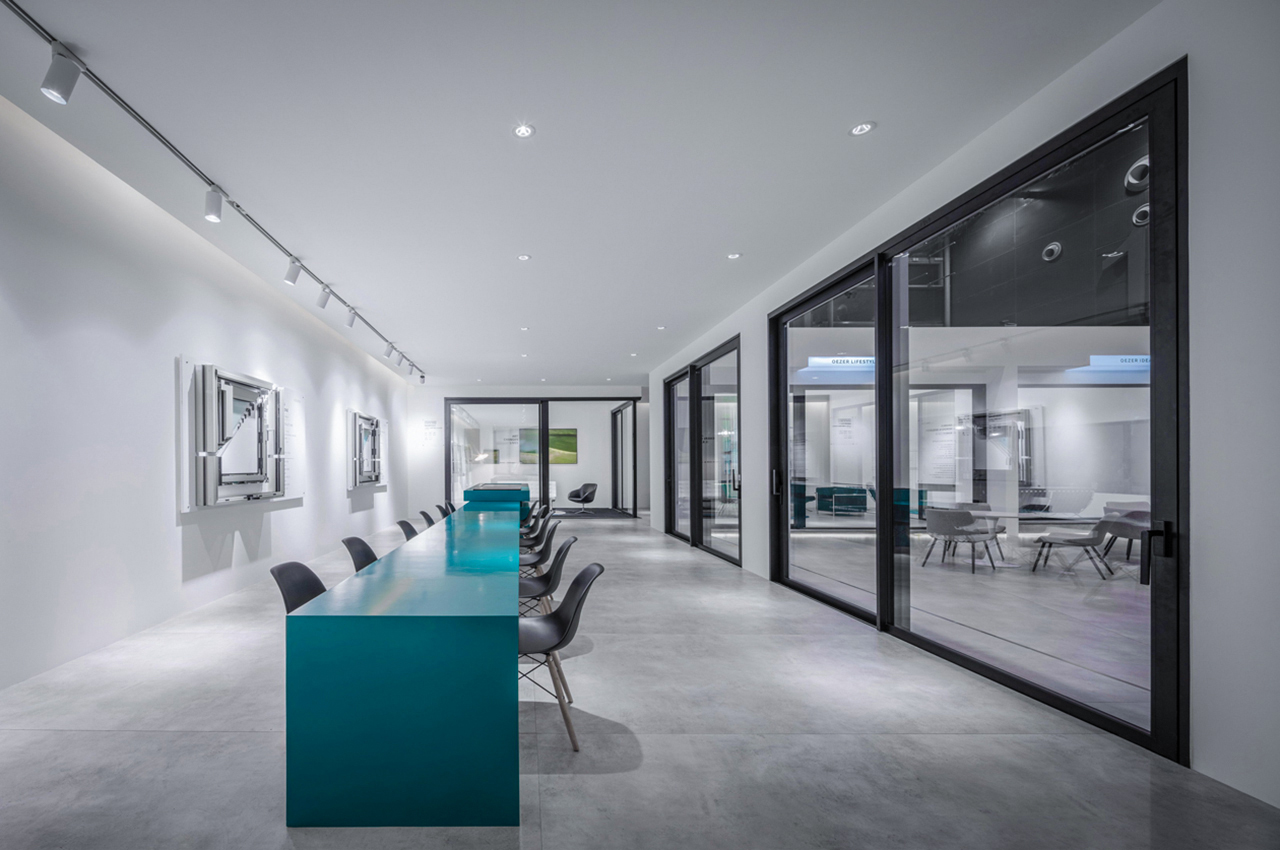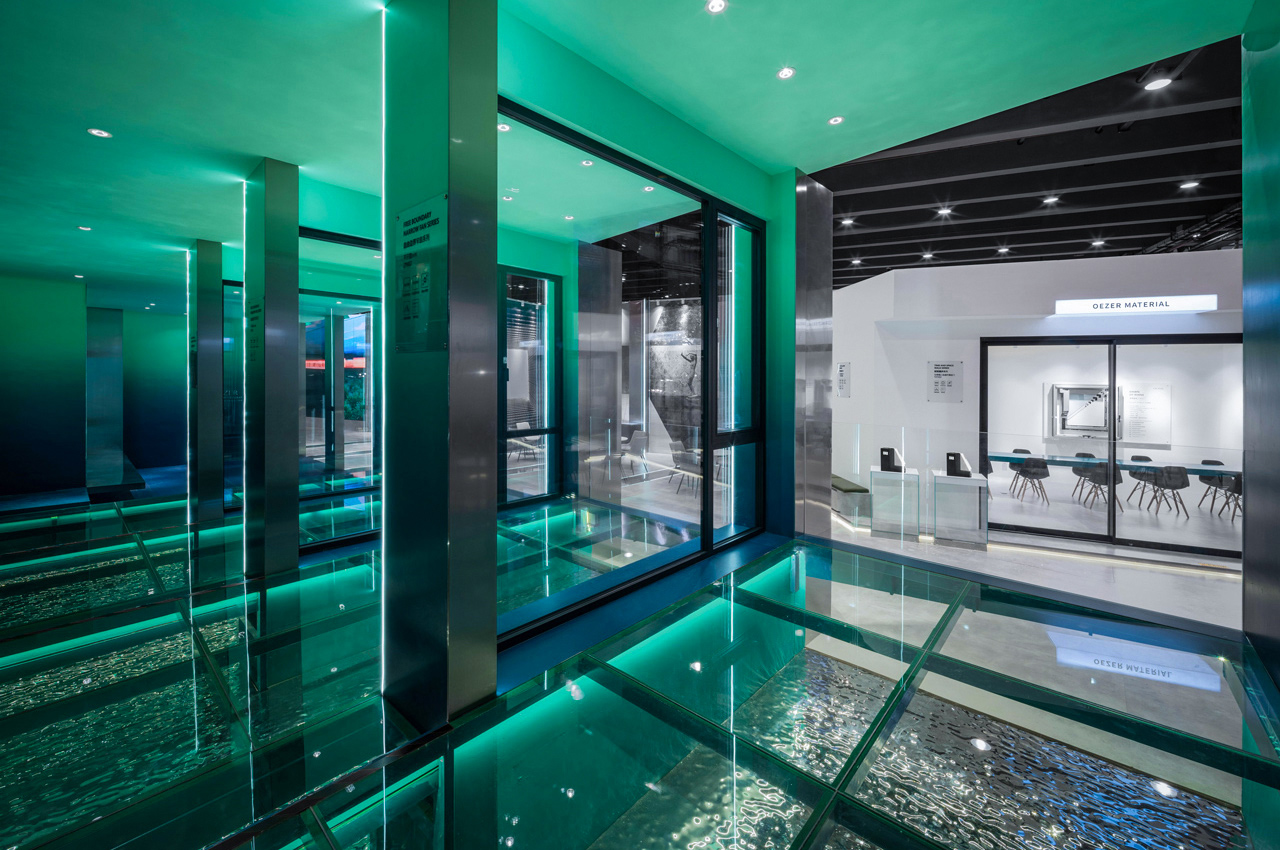 創造互動-人際交流空間新定義

Interaction Creating: New Definition of Interpersonal Communication Space
鄰接展區主要動線兩側,順應實驗室空間的斜向軸線切角,特別在多出的畸零區域設置彈性廣場。這樣的留白設計延續歐哲展場一貫以來的設計操作,藉由入口處的空間內退,形塑成可吸納展區外部人流的緩衝地帶,一個模糊化室內與室外,提供交流、建立互動、形成對話的交流邊界。彈性廣場被賦予多元可變的功能,可辦理講座、發布會等各式活動,讓動態交流與靜態展演在同時、同地發生,讓展場不再只是單純的展場,而是創造出更豐富、未知的可能性。
Connecting two ends of the traffic flow, a functional-flexible square that conforms the diagonal direction of the LAB on the deformed area. The retreated entrance position creates a blurry boundary of the interior and an exterior room. Such a blank-leaving technique continues the design language of OEZER's exhibition room. The flexible square was endowed with multiple and variable functions to hold activities such as lectures and press conferences, letting the dynamic communications and static presentations could possibly happen at the same time, the same place. Hence, the exhibition venue is no longer just a spatial but is able to create abundant and infinite possibilities.